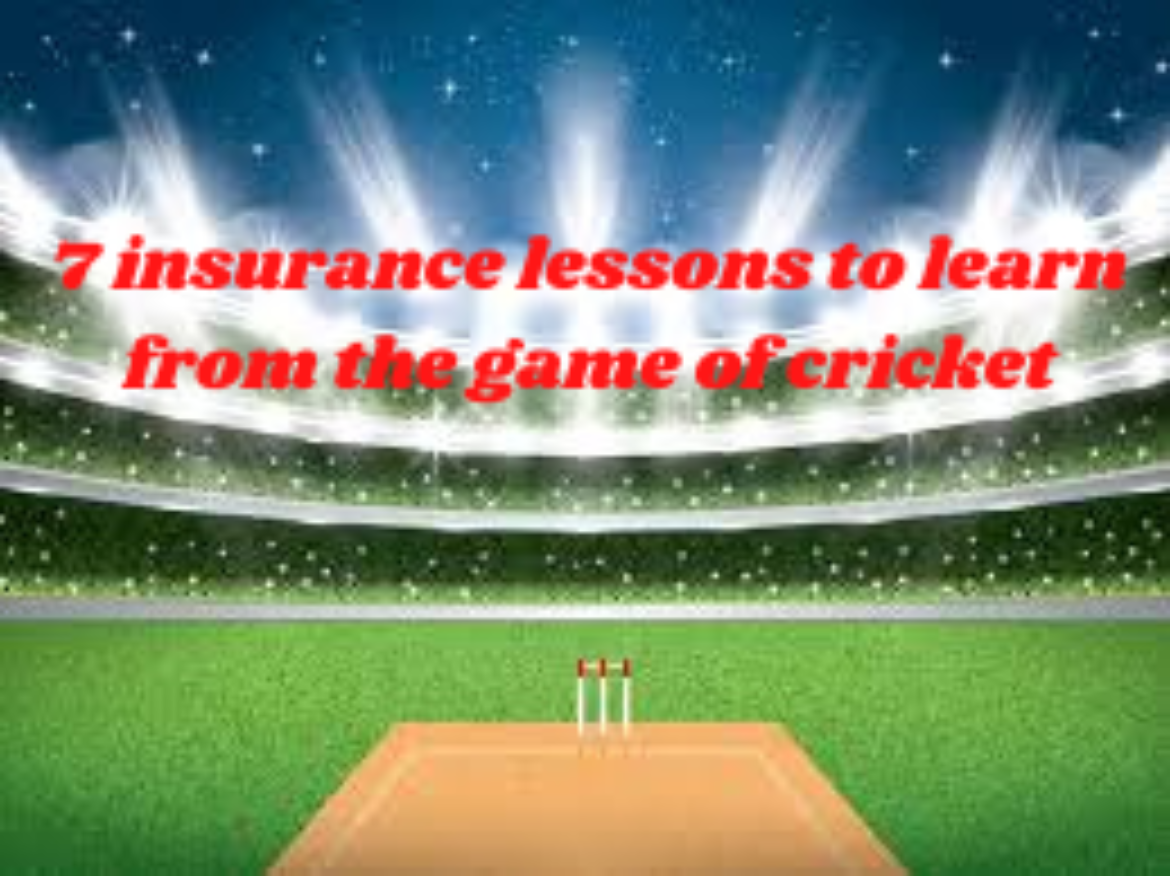 IPL season is about to start and all the cricket lovers are eagerly waiting to see their favourite players and teams to compete and win. The first match is on September 19 between Mumbai Indians and Chennai Super Kings. Enthusiasm and excitement can be seen among people as it will be a great source of entertainment amid COVID-19. Sitting at home following all the precautions of social distancing, one can enjoy their favourite sport.
Let's associate cricket with insurance planning for all the cricket fans. You might ask "Does cricket has anything to do with our insurance planning". Well, the answer is "Yes". There are some amazing things which are common between cricket and insurance. Understanding importance, benefits and features of insurance through a context of cricket will be fun. It will be easy to understand.
Let us now see what we can learn from cricket, to use in our financial life.
Every player has their own strength – Each team member brings with him his own strength like a great batsman or a fastest bowler or a wicket-keeper. Although each player is trained to play every part of the game be it batting or bowling or wicket keeping or fielding but still each player is master in one of these. Similarly, every insurance product has their pros. You need to research the market to find out the best insurance plan to suit your needs. For example term plan will be the best bet to provide your family with adequate protection from unforeseen situation. An endowment plan on the other hand serves a dual purpose of insurance plus investment for a conservative investor. If an investor is aggressive, he may opt for ULIP plan with equity exposure. So choose the best player to suit your insurance needs.
 Diversified team – A team consists of bowlers, batsmen, wicket keepers. An IPL team is formed considering a well-diversified set of players. Doing this will ensure greater chance of a win. Imagine what will happen if a team consists of 11 batsmen or 11 bowlers. Can such a team win? Ofcourse not, right? Same thing applies to your insurance. One needs to have a diversified insurance portfolio with a combination of term plan , Endowment or ULIP. This will ensure a win for you in your financial life.
Patience is the Key to success – It takes time to build a good team. Players put in alot of hard work in honing their skills to become best players. During a cricket match, a lot of unexpected things can happen. For instance, there can be a fall of crucial wicket in the first over itself, very low run rate in the beginning which might make you feel as if the game is all over, but being calm and focused the team can still win with patience. We have seen that happen. Similarly insurance are long term policies which requires you to be patient and review your insurance portfolio. Revaluating the situation and finding the strategy of what's to be done "now."  is of utmost importance.
Must read: Insurance – For Protecting A Smile Or For Saving Tax?
Advantage of good early start – Openers lay the foundation of the entire cricket game. A good and early start increases the chances of the team to win to a greater extent. In insurance, it is equally critical to buy insurance policy in early years of your earning phase to lay a foundation for years to come. When you are young, insurance premium will be low as well. You may also get many riders at this age compared to when you get old. Chasing a big score will become easy if you have a good start. Insurance is the first step you need to take in your financial journey. Otherwise, you have to work much harder in later overs to win the game or else you will lose.
Consistent run rate – Hitting a 6 or a 4 in every ball is not possible. Thus, what is more important is to maintain a steady run rate. If you do not perform well, your required run rate keeps on increasing and towards the end of the game it just becomes impossible sometimes to catch up. If we talk about insurance, the moment you have more dependents, loans, high expenses, you should increase your cover. If you don't, later on it becomes difficult to achieve the cumulative additional cover required. It is also suggested keep paying small premiums consistently to continue with the cover. It reflects the importance of 1 or 2 runs in the game.
Prepare for uncertainties – Cricket is a game of unending uncertainties unfolding each over. Only when all the players are well prepared, it goes smooth. Life is also full uncertainties, getting an adequate insurance will control the uncertainties and gives you and your family a good financial support at the time of need.
Having a goal – Both cricket and Financial life involves achieving goals. A game will not be fun to watch if there is no goal. There has to be a target to achieve – be it setting the highest score possible or chasing the score set by the opponent team. Same rule applies with your life, it will not be fun to live without a goal. A goal could be financial protection of family members, wealth protection, safety or wealth accumulation be it for children's education or retirement. Insurance can help you achieve all these goals.