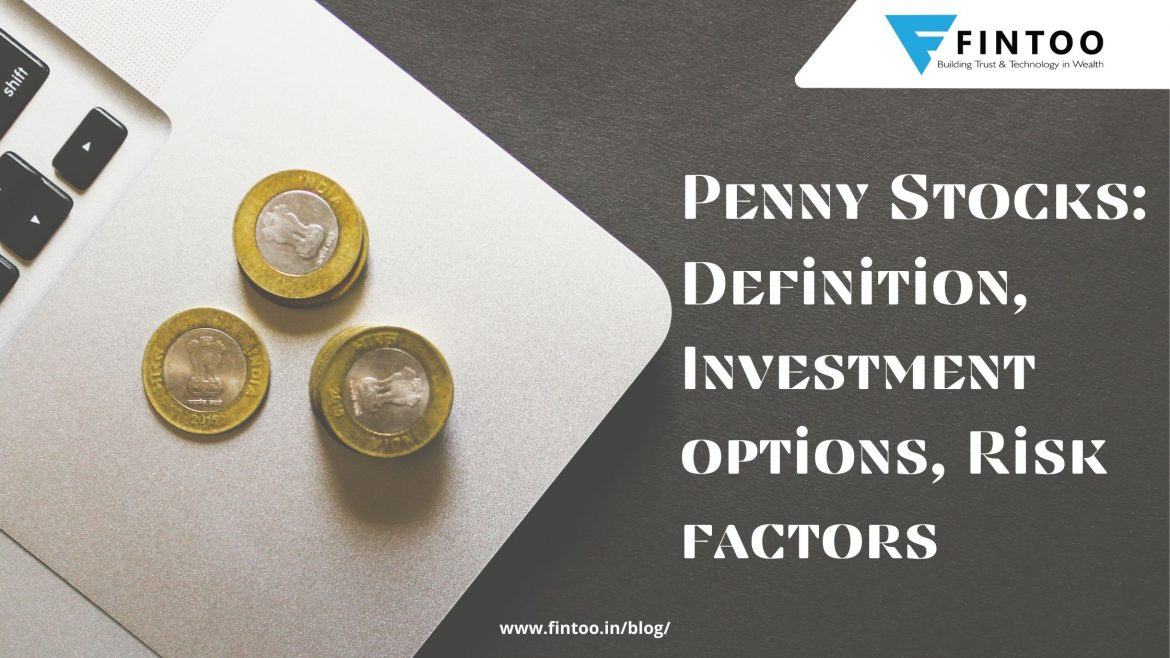 See a penny, pick it up, all day long you'll have good luck.
Well, this quote may be applicable for a 'penny' for does it apply for the 'penny stocks as well? 
Penny stocks are securities that are traded at a very low cost and also have low market capitalization. These stocks are also commonly referred to as either nano-cap stocks, small-cap stocks, depending on each company's market capitalization (The amount derived after multiplying outstanding shares of the company by the price of its single share)
Penny stocks are mostly illiquid. Large investors stay away from the penny stocks because the information with regards to the company's business or fundamentals is not available or either not reliable.
These stocks are known as a penny for a reason as you will find most of the traders that deal in penny stocks want to exit sooner after they accomplish a decent return on their investment. The price of penny stock increases only when there is some news with respect to the company in the market. This speculation helps in increasing trading volumes because of which prices soar and vice versa. Penny stocks are like quick money markets, you need to know about them thoroughly to get in and out of the stock game at the right time.
Let's have a quick look at the features to understand more about them.
Features Of Penny Stocks
●        High Returns – These stocks offer very higher returns as compared to other securities in the market. Along with high returns, these stocks are very risky since they are issued by small companies.
●        Low Cost – The cost of penny stocks is generally below Rs 10 in India. Therefore, you can buy in large quantities with a small investment.
●        Prices Are Unpredictable– Prices of penny stocks depend on the speculation about the stock in the market. Sometimes you may also end up earning very low or no profit too. It's a highly unpredictable asset.
●        Illiquid In Nature – Since the companies that issue penny stocks are not very popular. You will find it very difficult to resell at individual levels.  But just like the normal stock, there is a place for this as well, there are many online places like Fidelity, Trade Station, Interactive Brokers, etc. where penny stocks can be sold.
What Are The Risk Factors Of Investing In Penny Stock?
Penny stocks are considered to be of huge risk. These stocks depend on market conditions for an increase in their price. Every stock is associated with basic perils but penny stock comes with additional elements that one should consider before making an investment in such stock.
Information Is Always Limited – The information related to penny stock is always limited and not reliable, considering the fact that these stocks are issued by startups and companies that have lower market capitalization. Penny stocks are listed on the lower section of big stock exchanges or not-so-known exchanges. Information such as financial soundness, growth prospects, past data, etc. might not be available to individuals. It is suggested you conduct thorough research on the stocks before investing your hard-earned money.
Scams- Penny stocks are often a means for scams. Many companies and people involved in money laundering use this method called "pump and dump".  They purchase a considerable money worth of these stocks and inflate the value to attract retail investors. Basically, the hype is created deliberately in the market. Once buyers have invested a considerable amount these scammers then dump the shares which result in lowering the price of the share.
High Risk – Due to limited and unreliable information penny stocks are considered very risky and therefore many investors are unlikely to invest in them.
Returns May Not Be As Expected- If you are considering penny stocks for long-term investment then let me tell you it is not at all a good option. Penny stocks are generally issued by companies that are struggling to survive. There are chances that these companies may fail in the long run. Even if you consider the short term you may end up not earning a decent margin considering the risk.
Chop Stocks – Another common problem is chop stocks. In this scenario, a not-so-known broker will purchase stocks at a deep discount compared to the current market rate. Since these stocks are rarely traded it is very difficult to determine a fair value for them. These brokers then sell the shares at a higher price and make huge profits leaving the buyer at losses.
Keeping in mind the amount of risk involved, investing in penny stock is something that an investor should try and avoid. Though investing in penny stocks may seem to be an easy way to make a quick buck, but it is extremely risky and may lead you to lose your hard-earned money. However, if you strongly believe that some companies are genuine and their 'penny stocks' is your key to earn more money in a short time, and it's worth taking the risk, we request you conduct thorough research, gather as much information as possible on the stock and take suggestions from an expert before investing.
In case you do not wish to take the risk of investing in penny stocks, you can alternatively invest in lower-risked stocks such as large-cap stocks, mutual funds, small-cap stocks, and others. The options are endless; it all depends on your goal and long-term financial objectives.  Remember, fruitful investments start with smart decisions!