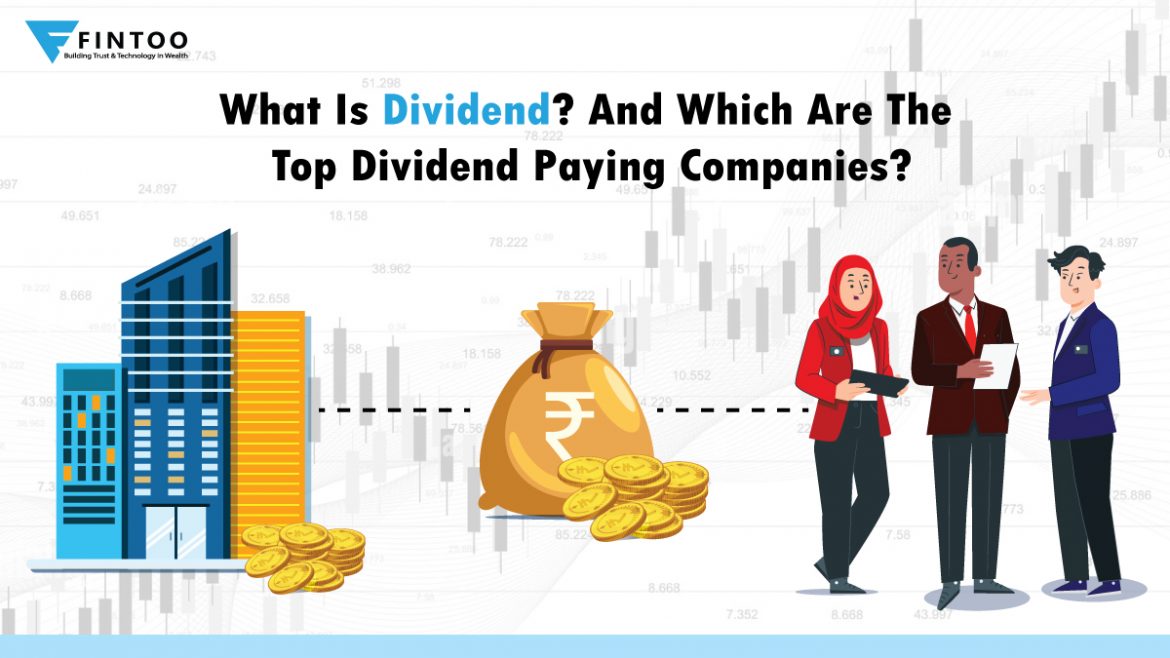 "The less money lying idle, the greater is the dividend" Investment and profits are directly proportional. If you want to make money while sleeping, then investment in the right markets is a must! Investment helps you reap dividends from time to time.
What is the dividend?
Dividend refers to the process of distribution of a company's profit to its rightful shareholders. The time to release dividends in a year differs from company to company. Some pay annually while a few pay quarterly. To conclude, a dividend is a reward that organizations extend to their shareholders that own a minimum of one share in the company. The owners/ shareholders can either be a person, company, institution, and others.
Let us quickly know what are the features of a dividend?
● A dividend that is declared by the company cannot be paid out of capital
● The rate of dividend varies from year to year, it is totally dependent on the company's annual profit of the year
● It is sanctioned by all the owners i.e shareholders in the AGM (Annual General Meeting) and recommended by BOD (Board of Directors)
● A portion of the company; profit is paid to the owners proportionately
● An honour to its shareholders for their investment and trust in the company
Dividends are of various types and each type has its own peculiar features though the above-mentioned most of the features are applicable to all.
Types Of Dividend
Preferred – Dividend which is issued to the preferred stock owners is termed as a preferred dividend. It refers to a fixed amount that is paid quarterly. This kind of dividend is generally issued on shares that function more like bonds.
Cash – The most popular form of dividend is cash dividend. As the name suggests, the dividend is issued in the form of cash, divided among the shareholders, and deposited in the shareholder's bank accounts. It is conducted in a predefined process.
Stocks- If a company issues new shares to its shareholders without any consideration. This action is termed a stock dividend. A pro-rata basis is considered for distribution where the shareholders earn additional shares depending on the number of shares he/she holds. If the company issues 25% more shares than its last issues then this will be treated as stock split less than 25% then it will be treated as a Stock dividend.
Scrip – It is not a very popular form of a dividend. When a company lacks funds to pay a dividend then it may opt to pay in the form of promissory notes. This promissory note indicates that the dividend will be paid at a later date.
Assets- Few companies may reward their shareholders with physical assets, securities, or real estate. It refers to a nonmonetary dividend and for the dividend amount, the current market price will be taken into consideration. However, this practice is very rare among companies.
Special – As the name suggests it is generally issued under special circumstances when an organization has accumulated substantial profits over years. These profits are looked at as access cash that does have no use at a given point in time.
Common stocks- It is paid to the common stockholders of a company from its accumulated profits. It is often decided by the law especially when the dividend has to be paid in cash and it can even lead to the company's liquidation.
A case of Dividend Yielding stocks
Inflation is high and interest rates in the country are abysmal currently. Thus fixed deposits yield lower returns along with other fixed-income investments. Investors who want regular income and are comfortable with the volatility and risk consider high dividend yield stocks during this period. They can receive fixed income in the form of dividends and also capital appreciation in stock investments.
Here are some of the top dividend-paying companies;
| | | | | | |
| --- | --- | --- | --- | --- | --- |
| Stocks | ROE | D/E(x) | FY21 Div Yield (%) | 3 Year CAGR% Earnings Growth | 3 Year CAGR%, Sales Growth (Least Square Fit Method) |
| Clariant Chemicals (India) | 54.0 | 0 | 11.49 | 155 | -5 |
| Indian Oil | 19.3 | 1.04 | 10.17 | – | -9 |
| Coal India | 34.8 | 0.2 | 9.56 | 1 | -1 |
| Vedanta | 18.6 | 0.9 | 9.35 | – | -2 |
| Hindustan Zinc | 24.7 | 0.2 | 9.16 | -6 | -1 |
| Power Finance | 19.3 | 0 | 8.86 | 9 | 15 |
| REC | 19.4 | 7.6 | 7.08 | 18 | 17 |
| Power Grid | 17.2 | 2 | 5.47 | 16 | 20 |
| RITES | 18.1 | 0 | 5.46 | 12 | 2 |
Most investors invest in shares to take advantage of the appreciated price. While some for the dividend. It depends on everyone's financial objective. Do thorough research before you invest in any company. You can also consult an expert for it if you lack an understanding of the market.
Continuous learning, tracking and monitoring is the key to any investment. You should know when to enter and exit the market. Your risk appetite will help you make your investment decision, so evaluate your current status before you make a choice. Achieving our goal, in the long run, should be the aim of any investment and "Do not place all the eggs in one basket."